Equipment Development
Each company has its own character. We absorb current trends and create unique technology.
The current requirements for satisfying the wide range of demands from clients include producing small amounts of various products and, of course, reducing costs. In focusing on the main themes of raising technology, labour saving and productivity to the next level while meeting these kinds of needs, we are performing independent design of various types of productivity equipment as well as developing high-efficiency and high-precision coating and slitting machines in association with machine manufacturers.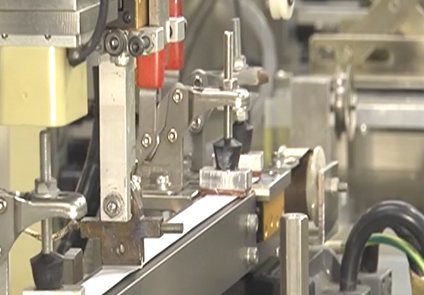 Tool Design
In order to meet the needs of the current market, we are utilizing technology such as precision machinery engineering, electrical engineering, and control engineering to design and develop more highly efficient and higher performing tools.

Equipment Development
We aim for lower costs and higher efficiency through equipment design for creating line equipment that allows for efficient production.