Message From The Chairman and The President
Evolving from
Speed & Action
to
Challenge & Innovation
Fujicopian was established in 1950 to manufacture and market various types of carbon paper. Since then, we have created new markets through our development of ground-breaking products.These include our world-leading thermal transfer media (non-impact type) and our correction tape,which maintains the top share in the global stationery market. In this manner, we have defined ourselves as a "development-oriented company."
With the future business environment facing uncertain and disruptive changes, Fujicopian believes there are two key areas to its sustainable growth.
First, Fujicopian is committed to developing new products and business making the best use of our original technologies and to creating next generation technologies. These technologies will represent our new core competence used to cultivate new markets and tackle the challenges for the creation of epoch-making value.
Second, Fujicopian is working to raise the bar in fulfilling its corporate social responsibilities. We have dedicated special attention to strengthening our systems for safety, environmental protection, corporate ethics and compliance. Embodied by the acronym ESG, today, society values efforts to elevate CSR as a company's strength. As such, we will seek out co-creation of value with society by elevating the development of eco-friendly products and promotion of diversity to our management strengths.
To push ahead with the above initiatives, we have evolved our corporate motto from Speed & Action to Challenge & Innovation. This signifies our commitment to embrace the challenge of pursuing unconventional reforms.
We aim to be a market leader that gives back to society by creating unrivaled proprietary technologies as an excellent company. We will continue working toward achieving our new vision of Challenge and Innovation.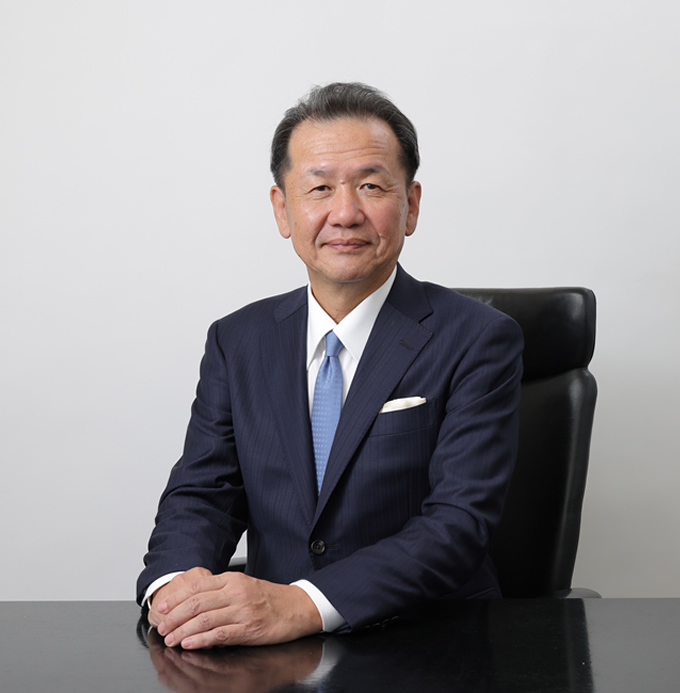 Kantaro Akashiro
Chairman, Representative Director
Akira Mitsumoto
President, Representative Director